At just 14, Tom started out as a Saturday boy which later evolved into a full time career—something he'd always dreamed about. His training took place in Knightsbridge, London working for Toni & Guy where his passion for the beauty and glamour of the hair world, was ignited. With each year, Tom pushed himself further, entering industry competitions and arriving home with trophies.
As a finalist of British Avante Garde Hairdresser of the year, Tom's career continued to gain momentum. Session styling became an obsession and one of his proudest achievements was styling the latest spring/summer looks for Amanda Wakeley at Claridges. Tom has continued to work at London fashion week and high profile industry events, demonstrating new concepts and ideas. Tom's work is creative and diverse and has featured on the front cover of numerous glossy industry magazines, published all around the world.
With over 25 years experience, let Tom work his magic, he won't let you down.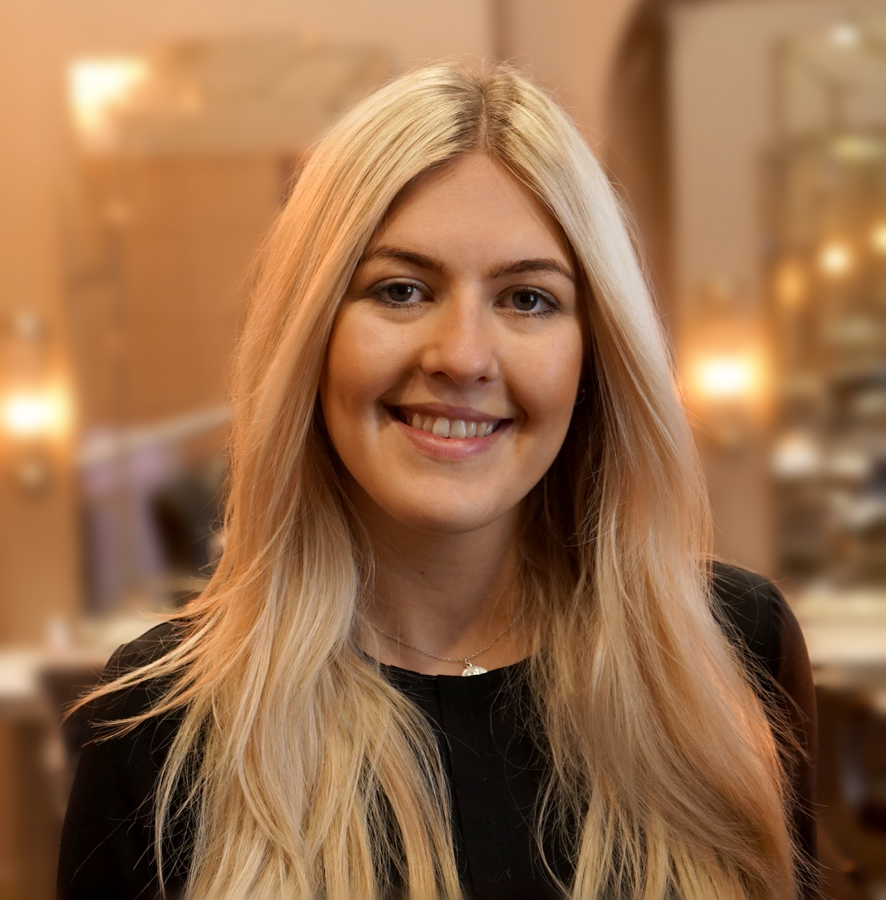 Lauren is currently on maternity leave and recommends William Ackerley to all her guests
With over a decade of experience within the industry, Lauren is a multi-award winning stylist and one of Tom's original proteges.
Lauren has recently graduated from London's Sassoon Academy where she attended a intensive technical cutting course. Loved by colleagues and guests alike, Lauren is caring and conscientious with amazing technical skills, and a passion for creative colour. Regularly working alongside Tom as a session stylist in editorial and competition work, she is establishing future trends within the salon.

Lauren is a strong team player and is key to the future development of Baroque, in addition to being a Senior Art Director, she is also a Director of the Harrogate Salon.
It is fair to say that you cannot categorise Will!
However what we can say is, when you meet him, you will not be disappointed and you most certainly will never forget him!

Will has well over a decade of experience, but has already achieved more than most could hope for after a lifetime in the industry. He has been an educator for L'Oreal and was a member of the Fellowship Fame Team, including the ghd Art Team. He has achieved success on stage at London Fashion Week and featured in many of the mainstream photoshoots.

Will was originally trained by Tom O'Brien, before moving to Brighton to follow his passion for session styling, he is highly skilled with the L'Oreal colour palette and is a talented technical cutter.

The team at Baroque and many of our established guests, are super excited about Will's return to Baroque, he commands the role of a Senior Art Director and is a favourite to step into Laurens role during her maternity leave.
You can see an introductory video of Will here…https://youtu.be/hNDqwFqKRns
Renowned for her classic cutting skills, Jo is our resident 'bob expert' she is also a superb colourist, offering great service and a wonderful one-to-one consultation. 
Jo interprets exactly what a client wants, she is rock-solid, utilising the many years knowledge she has gained from within the industry.
Jo is a popular choice for classical and creative hair up for weddings and social occasions. Always in demand, as she instantly puts you at ease with infectious smile and lovely, warm demeanour.
Having worked with us for over a decade, Verity has a loyal client base, but equally, she is happy to welcome new guests to the salon
Verity is also our resident colour specialist, having recently completed her L'oreal colour degree; an exceptional accreditation for any stylist to hold
Verity is a lovely girl and a very proud mother of two beautiful girls, always upbeat, with an infectious laugh. She is sure to put you at ease throughout your service.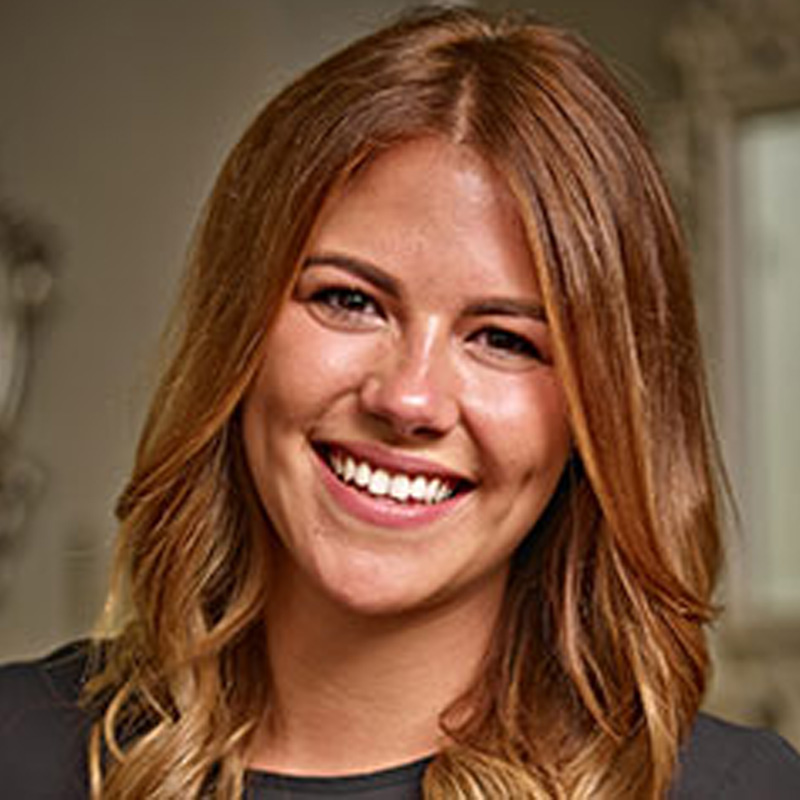 Becky is currently on maternity leave and recommends William Ackerley to all her guests
Her passionate approach to the craft always inspires every guest she meets. Becky has progressed to the position of Art Director through pure dedication to the trade and she is a strong technical stylist with precise colour work. Becky has achieved success in competition work and was chosen to style for L'Oreal at Melbourne Fashion Week
Becky has a fantastic positive energy and is very down to earth, you will hear her before you see her!. She is outgoing and chatty and gives an attentive consultation to all her guests and known as our resident queen of Blowdrying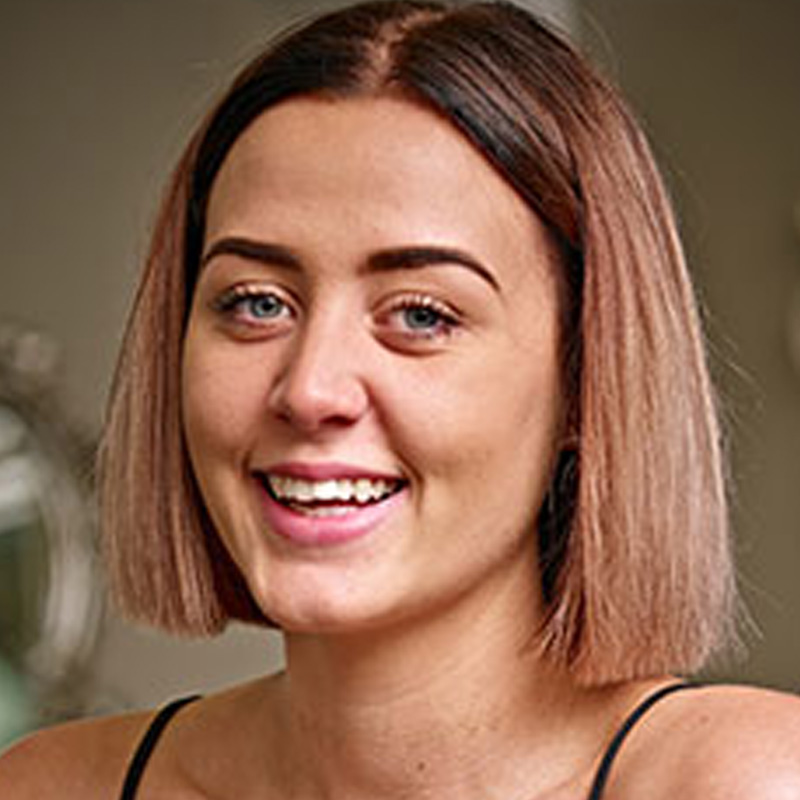 Charlotte has advanced throughout her time at Baroque, consistently delivering on-trend styles and expressive colour. With a strong urban style and a dynamic approach, Charlotte is always in demand with both male and female clients.
Focused on training, Charlotte has honed these skills and is now part of our in-house training team and is a qualified assessor…Respected by her fellow stylists Charlotte not only trains the younger team but
shares her knowledge of barbering
to our more experienced team.

Charlotte brings a positive vibe to the salon environment and has a laid back style, whilst being creative and on-trend.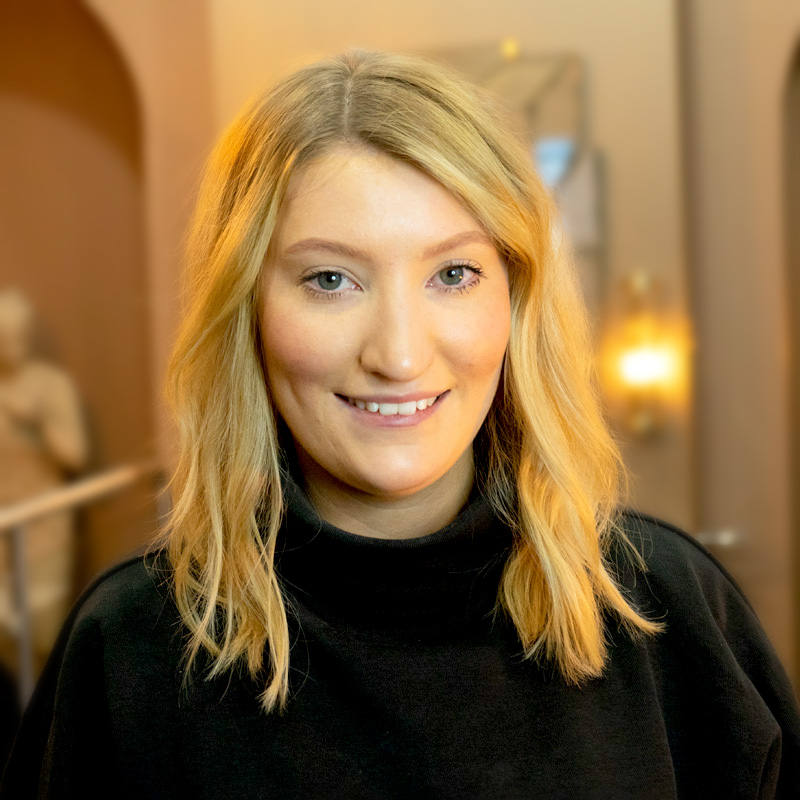 Katie has much to offer guests with her positive, friendly character. She is intuitively able to understand, interpret and deliver clients ideas, while putting them at ease with her positivity and quick witted  humour.
Blondes and balayage are Katie's speciality, her drive and passion to expand her knowledge, mean she is constantly thinking of new ideas for both colours and cuts. With almost a decade of experience, Katie offers a relaxed and confident consultation and is a popular choice for appointments.
Katie is currently undertaking the Kevin Murphy Session Stylist course and also recently qualified as a  BeautyWorks extension fitter. 
Simran is our up-and-coming superstar and with a bold and dynamic approach to colour, she is comfortable with both subtle and dramatic applications and uses colour skilfully to achieve exactly what her clients are looking for.
Simran dresses hair like no other and her forte is creative hair ups and strong blow dries that are second-to-none. She has an exciting repertoire of styles and plaiting techniques to create a diverse array of simple, classical, elaborate or edgy looks.
Simran has also recently completed the Kevin.Murphy Session styling course and is a popular choice with clients.
Will is a
nother home grown Baroque stylist d
estined for great things.
Having a passion for on-trend cutting and razor work, makes him a popular choice for gents styling, as well as ladies requiring a technical cut. Will has developed some fantastic colouring skills, working alongside many of our technical colourists he has developed a strong knowledge of both the L'Oreal and Kevin Murphy colour palletes

For such a younger chap,
Will's commuication skills will keep you entertained throughout your service.

Beauty, Make Up & HD Brow Specialist
Emma has worked for Baroque for a number of years and is highly regarded as being Harrogate's number one HD Brows specialist and is fast becoming a highly regarded make-up artist

Emma is a HD Professional, which is one of the highest accolades offered by the company and this skill is replicated in her work.
Emma immediately puts you at ease with her caring nature and is available for not only HD brows and her amazing make up skills, but also excels in LVL lashes, nails and waxing.
Arianna has recently joined our team of trainees and wishes to become a fully fledged Baroque stylist.
Arianna will be starting her Level 2 qualification very soon and we wish well in her studies
Grace started her career with Baroque as a Saturday Assistant and has recently joined us as a full time Apprentice. Grace has great passion and enthusiasm and we look forward to seeing her

progress within the salon.
Sophie has just joined the Baroque Harrogate Team and will be starting her apprenticeship in the spring. We look forward to welcoming Sophie and seeing her career progress within the salon.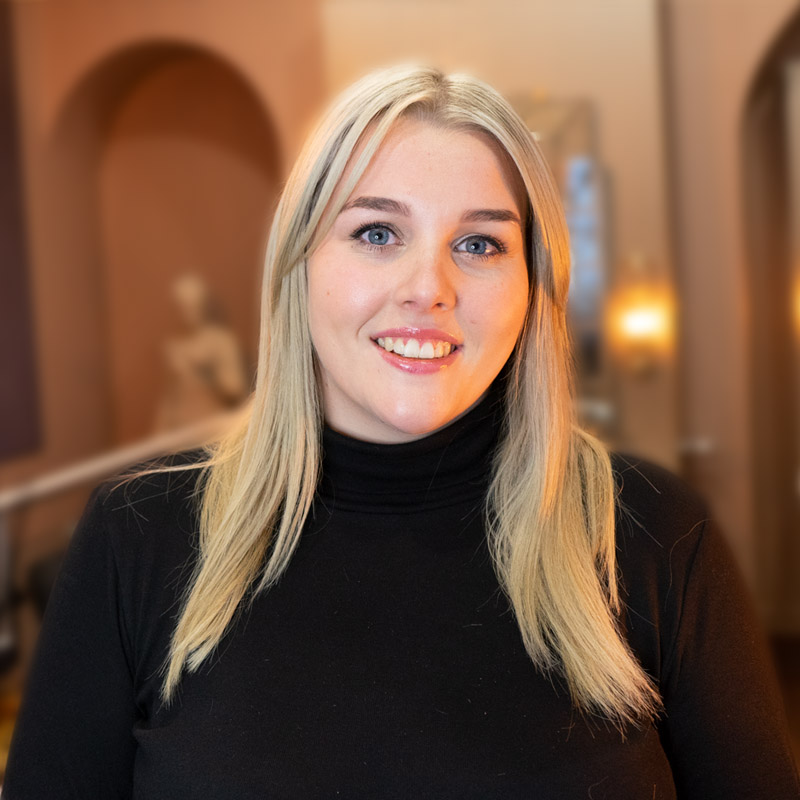 Assistant Reception Manager, Harrogate
Kate works alongside Bev to deliver the exceptional customer service you come to expect at Baroque. She is organised and efficient and a great communicator.
With a strong background in retail sales, Kate has exceptional product knowledge and is always happy to help and advise on all our product ranges.
As a part-time receptionist predominantly in our Ripon salon, Alison is a former guest of the salon so offers a unique insight into customer service. Alison is a much-loved member of the team to both guests and staff alike, she always offers a warm and friendly welcome to the salon.
As a member of the Reception team, Alison is always available with extensive knowledge on the full Kevin Murphy and Kerastase retail ranges.
As a part-time receptionist predominantly in our Harrogate salon, Sam is one of the original Baroque team and as Tom's sister, she is genuinely part of the Baroque family. Sam is a much-loved member of the team to both guests and staff alike, she always offers a warm and friendly welcome to the salon.
As a member of the Reception team, Sam is always available with extensive knowledge on the full Kevin Murphy and Kerastase retail ranges

.
Reception Manager, Ripon & Harrogate
Bev is the welcoming face of Baroque and she is key to ensuring that the Baroque Customer journey is consistently delivered to the highest possible standard. Bev is approachable and incredibly efficient in ensuring the smooth running of front of house in both salons.
Bev is also the 'go to' person for advice on our full range of retail products.
Baroque Hair
4 Kings Road
Harrogate. HG1 1BT
Tel: 01423 851400
Book Online
Baroque Hair
22-23 North Street
Ripon, HG4 1JY
Tel: 01765 647177
Book Online